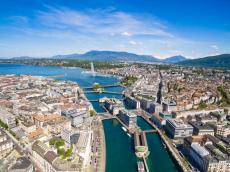 By  Trend
Vienna hosted the Kyrgyz-Austrian business forum in the construction sphere on August 13-14, the press service of the Kyrgyz Foreign Ministry said in a statement, Kabar news agency reported.
Kyrgyz entrepreneurs and representatives of Austrian companies took part in the forum.
During the forum, Austrian companies presented their projects in the field of production of energy-efficient and environmentally friendly construction materials and the use of the latest innovative technologies in construction. Kyrgyz businessmen expressed interest in these projects and the parties discussed possible areas of cooperation in this sphere.
Austrian companies were shown video footage about economic and investment opportunities in Kyrgyzstan and about the 3rd World Nomad Games.
The Kyrgyz side invited Austrian companies to invest actively in the national economy and to open new export-oriented production plants in Kyrgyzstan together with Kyrgyz partners.
As part of the forum, in order to familiarize themselves with the Austrian experience and study it, Kyrgyz entrepreneurs visited the plant for the production of construction materials and the new district of Vienna, which was built as a "smart" city.
The Kyrgyz business delegation also got acquainted with the activity of the Embassy of the Kyrgyz Republic in Austria and was accepted by Ambassador Extraordinary and Plenipotentiary of Kyrgyzstan to Austria Bakyt Dzhusupov.