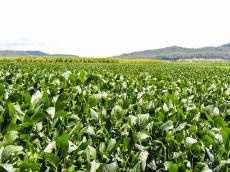 By  Trend
Iraq has lifted a ban on exports of five agricultural products from the Islamic Republic of Iran, a report said.
Iraq's Agricultural Ministry issued a statement on Tuesday, lifting restrictions on the import of garlic, potato, tomato, watermelon and lemon, IRNA news agency reported.
The ministry had banned the import of the agricultural products since 2015. It removed the ban after consultations and meeting with Iraqi and Iranian officials.
The average value of Iran's exports to Iraq is the highest among those dispatched to other destinations.
According to Nasser Behzad, Iran's commercial attaché to Iraq, the average value of Iran's exported commodities to Iraq during the first four months of the current fiscal year (March 21-July 22) stood at $527 per ton, which is 1.2 times higher compared to the average value of Iran's exports elsewhere.
The average value of Iran's exports to China and the UAE, the Islamic Republic's first and second export destinations during the period under review stood at $336 and $456 respectively.