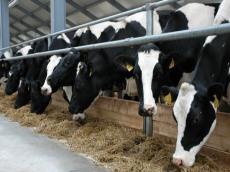 By  Trend
The output of agricultural products in the North-Kazakhstan region in January-June 2018 increased by 3.6 percent, the Department of Statistics of the country said in a message.
The volume of gross agricultural output for the indicated period amounted to 62.1 billion tenge.
The volume of produced meat of all types of livestock and poultry amounted to 33,900 tons, cow milk – 251,600 tons, chicken eggs - 370.1 million pieces.
Production of flour, mineral water and non-alcoholic beverages increased 1.6 times, production of processed milk and cream increased by 35.2 percent, macaroni - by 20.6 percent.
North Kazakhstan region is one of 14 regions of Kazakhstan with the population totaling 597,000 people. It borders with three regions of Russia and three regions of Kazakhstan: with Kurgan, Tyumen and Omsk regions of Russia in the north, Pavlodar region of Kazakhstan in the south-east, Akmola region in the south, Kostanay region in the west.
Petropavlovsk is the administrative center of the region.
The region is a part of the North-Kazakhstan uranium-ore, diamond-bearing and tin-rare metal province. Considerable reserves of mineral raw materials are detected which take the following shares of the balance of Kazakhstan.