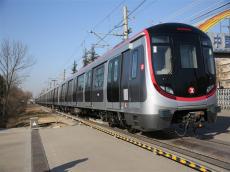 By  Trend
Uzbekistan Railways carried over 9 million passengers in January-May 2018, which is 300,000 more than in the same period of 2017, Uzbek media outlets reported.
"Over the five months of 2018, Uzbekistan Railways transported nearly 28 million tons of cargo, exceeding previous year's figure by 309,000 tons," Uzbekistan Railways said in a message.
Uzbekistan plans to build 90 kilometers of new railway lines by the end of 2018.
"We fully electrified 325 kilometers of the Karshi-Termez railway line, and launched the first electric train on January 9," the message said.
Uzbekistan Railways also plans to increase the cost of travel in domestic trains by the end of this year.
In 2017, the company transported more than 21 million passengers, exceeding the indicator for 2016 by 630,000.