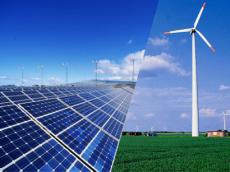 By  Trend
German, Italian, French and Greek investors are financing solar power plants in the central Iranian province of Yazd, the managing director of Yazd Regional Electricity Company said.
The power plants are located in the cities of Noor, Ashkezar, Mehriz, and Dehshir each with an electricity production capacity of 10 megawatts per year, Mohammad Hassan Sabbaghzadegan said on May 24, IRNA news agency reported.
He added that the power plants' production capacity will be increased from 10 megawatts to 70 megawatts by the year-end.
Iran's last major solar power plant was inaugurated in February 2016 in the country's western province of Hamedan. The plant comprised two seven-megawatt units.
Iran is heavily dependent on natural gas and oil to generate power and one of the most energy-intensive countries in the world because government subsidies for fossil fuels encourage inefficient energy use.
Water shortage and air pollution, however, is becoming an acute problem for the country of more than 80 million people, forcing officials to embrace the idea of expanding renewable energy capacity.
Existing wind and solar capacity is tiny. According to SUNA (Renewable Energy Organization of Iran), there are only 15 wind farms in the country where 100,000 megawatts of potential capacity exists from wind alone.
Iran is seeking 5,000 megawatts of renewable energy by 2020, with more than 4,000 megawatts expected to come from wind power. The country has approximately 141 megawatts of installed wind power.
SUNA is looking to attract $10 billion of direct private investment by 2018 and $60 billion by 2025. The national grid is also being upgraded so it can cope with an influx of renewables.