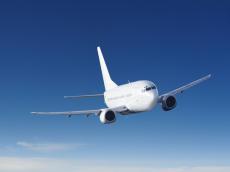 By Trend:
The managing directors of Aseman and Iran Air Tour Airlines on Wednesday signed a memorandum of understanding with the Russian company manufacturing super jets to buy 40 aircraft.
The MoUs was signed in the presence of Deputy Minister of Industry and Trade of Russia Oleg Bocharov on the sidelines of the 2018 Eurasia Airshow, IRNA news agency reported.
Some 300 companies from 55 countries, including Iran, put their latest products and equipment related to aviation industry on display in the fair.
Aseman Airliner signed a MoU for purchase of twenty ' R.R.J 95R', which is the latest model of Super Jet 100 series.
Iran Air Tour Airliner also inked the MoU for purchase of 20 Sukhoi Super Jet 100 with capacity of 100 seats.
Marziyeh Jafarzadeh, the director of the Iran Air Tours' Public Relations Department, said the deliveries of the planes would start within a year, adding that each plane would add 100 seats to the company's passenger capacity.
The 5-day Airshow was held at Antalya International Airport, one of Turkey's top three busiest airports. Antalya was selected as the venue of the airshow because it meets all the criteria for such an international aviation event including technical and operational infrastructures, ground handling services, accommodation capacity, accessibility, and favorable weather conditions.