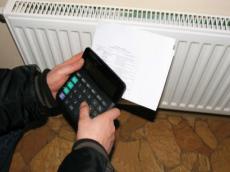 By  Trend
Tashkent will introduce new tariffs of central heating and hot water supply from May 1, 2018, Tashteploenergo (Tashkent heating energy) said in a statement.
Tashteploenergo said that the monthly tariff for centralized heating for population will increase from 1,323.86 soums per square of habitation to 1,464.53 soums from May 1.
New tariff for hot water will make up 16,917.49 soums per person if there is no meter compared to current 15,292.52 soums.
Tariffs for hot water will be set at 4,332 soums per cubic meter if there is a meter (now – 3,915.9 soums).
It was reported earlier that tariffs on cold water in Tashkent will be increased beginning from May 1, 2018 as well.