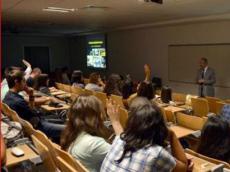 By  Trend
The officials of Turkey's educational sector proposed Kyrgyz counterparts to open an educational institution named Marif in Kyrgyzstan.
"Two delegations have been negotiating since the beginning of the year on this issue," chief of the foreign policy department of the Kyrgyz President's Office Daniyar Sydykov told reporters, Kyrgyz media outlets reported.
He added that a Turkish delegation has already arrived in Bishkek to discuss this issue and provided a number of proposals and project documents that are being considered by the relevant departments of Kyrgyzstan. Negotiations to discuss new educational projects are still under way.