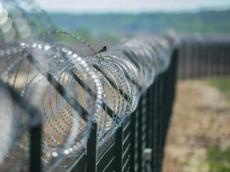 By  Trend
The law "On ratification of the Agreement between the Republic of Uzbekistan and the Kyrgyz Republic on the Uzbek-Kyrgyz State Border" will be considered during the 12th plenary meeting of the Senate of the Uzbek Parliament on October 4.

The law was previously examined by a working group under the Senate Committee on International Relations, Foreign Economic Relations, Foreign Investments and Tourism with participation of scientists and experts, the Uzbek Parliament said in a message.

The legal act was comprehensively discussed in the Legislative Chamber of the Uzbek Parliament and the fractions of political parties and was adopted by the Lower House of Parliament on September 28, 2017.

The agreement was signed during the state visit of the President of Uzbekistan to Kyrgyzstan on September 5-6, 2017.

The Senate will also consider the law "On Amendments and Additions to Certain Legislative Acts of the Republic of Uzbekistan", the issue of ensuring guaranteed labor rights of citizens in accordance with the legislation of Uzbekistan and international labor standards.