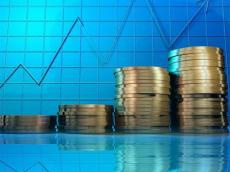 By Azernews
By Kamila Aliyeva
The inflation rate in Kazakhstan accelerated to 0.3 percent in September 2017 from 0.1 percent in August in monthly terms, according to the Committee on Statistics of the National Economy Ministry.
In the past month, food prices fell by 0.5 percent, non-food products - rose by 1.3 percent,  while prices for paid services for the population increased by 0.4 percent.
Prices for food products for January-September 2017 increased by 3.1 percent, while prices for non-food products and paid services jumped up by 5.5 percent and 4.3 percent, respectively.
The inflation rate for January-September 2017 amounted to 4.2 percent in Kazakhstan.
The Kazakh National Bank previously forecasted the inflation rate in the country to decrease to 6.5-7 percent in 2017, and to begin to smoothly enter the target range of 5-7 percent in 2018.
The Bank also predicted that economic growth in Kazakhstan will accelerate to 2.2 percent in 2017 and to 4.7 percent for the nine months of 2018. 
Economic growth in this period will be provided due to the growth in domestic consumption amid rising real wages, the growth of investment in fixed assets in the framework of the implementation of government programs to support and diversify the economy, and the growth of production of mineral resources (the Kashagan effect).