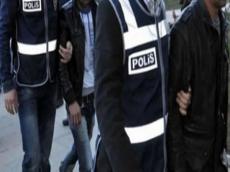 By Trend
Seven people were detained in the Turkish province of Sanliurfa on suspicion of having links with the "Islamic State" (IS) terrorist group, the province's police said Sept. 12.
Three detainees are citizens of Syria. They are suspected of recruiting Syrians.
The rest of the detainees are Turkish nationals.
Syria has been suffering from an armed conflict since March 2011, which, according to the UN, has claimed more than 500,000 lives.
Militants from various armed groups are confronting the Syrian government troops. The "Islamic State", the Kurdish People's Protection Units (YPG) and the Kurdish Democratic Union Party (PYD) are the most active terrorist groups in Syria.