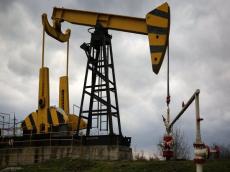 By  Trend
Naftiran Intertrade Company Sàrl (NICO), a Swiss-based subsidiary of the National Iranian Oil Company (NIOC), reached an agreement with France's Total to resume oil swap in the near future, Mehr reported on September 9.
According to the report, NICO and Total are preparing to sign an agreement to swap 160,000-200,000 barrels per day of oil to revive the swap operations from Caspian countries, which stopped six years ago.
Earlier, Fars news agency also reported that NICO is also finalizing the talks with Switzerland-based Vitol as well as British Petroleum to resume oil swap operations.
Under oil swap agreements, which started in 1997 and were in place for over 12 years, Iran received crude oil of Azerbaijan, Kazakhstan and Turkmenistan in the Neka port and delivered an equal volume to the clients of the same countries in Persian Gulf.
Iran says works are underway to increase the Neka port's swap capacity from the current level of 120,000 barrels per day (b/d) to 2.5 million b/d.
The total income received by Iran from swap transactions from 1997 to 2009 amounted to about $880 million.