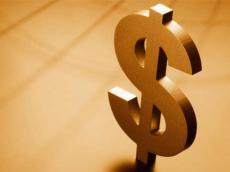 /AzerNews/
By Mushvig Mehdiyev
The oligarchs living in Armenia discovered the new way of becoming rich.
Armenian oligarchs shouted "evrika" over the non-stop devaluation of the Russian ruble and surging value of the U.S. dollar. Sending dollars in huge amounts to Russia they instructed their agents to get actively engaged in the purchase and sale of the currency.
Armenia itself is facing a harsh devaluation of the national currency dram linked to the fall of the ruble. Dollar's value is skyrocketing in both Armenia and Russia, posing a real threat to their economy.

The ruble's recent devaluation against the euro is nearly 23 percent, while it weakened by 30 percent against the dollar since September. Alarming signal is heard in Armenia given its "ruble zone" status due to Russia's great economic influence on it. So, Armenia's domestic markets are expected to be bullish on the new year's eve linked to the rise in prices of several goods.
Economic experts say there is a deficit of dollar also in Armenia, which may lead to an unprecedented rise of its value in January. Price of the goods imported for dollars is also expected to hit the high spot.
Russian ruble started to devaluate simultaneously with the imposition of sanctions by the western forces. The ruble's free fall brought Armenia's economy to deadlock, which hints to a shortfall of huge money by mid-December.
The Armenian government is scratching its head to forecast the imminent influence of the Russian economy's stalemate on Armenian economy. It hopes the sanctions imposed on Russia will not remain for a long time, otherwise, it may deepen the problems in Armenia.
Meanwhile, competitiveness of the made in Armenia products declined in Russian markets due to the ruble's devaluation.
"Exact future of the exported Armenian goods will be clear after it joins the Eurasian Economic Union on January 1, 2015," said Ervand Tarverdyan, Director of a food plant in Armenia.
Armenia needs huge money to fully apply the required EEU regulations in the many fields, especially in customs, before taking the membership seat at the union.
About $70 million is needed to implement the mentioned processes in the initial stage to start the official membership at the Russia-led alliance. Member-states of the EEU, particularly Russia will reportedly provide $40 million of the whole amount, since there is a deep financial hassle in Armenia due to impaired economy.
Armenia's economy has currently slid to a low fueled by its universal dependence on Russian economy. The ongoing developments promise unfavorable days for the former Soviet nation, as the government admits only a precise assessment of the situation can help the country to stand on its own two feet.