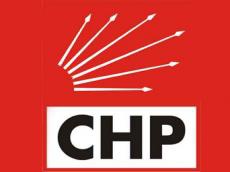 Members of the opposition Republican People's Party of Turkey once again called for the resignation of the party leader Kemal Kilicdaroglu, the Turkish newspaper Sabah reported Aug. 14.
Currently, the party members are collecting signatures in support of holding the early party congress, as well as the resignation of Kilicdaroglu.
The party leader is accused of his policy leading to the defeat of a single candidate from the opposition in the presidential election.
Members of the Turkish oppositional Republican People's Party (CHP) urged the party leader Kemal Kilicdaroglu to resign.
Reportedly, this demand was made by over one hundred members of the party, led by Emine Ulker Tarhan, who is a member of parliament from the CHP.
The opposition Republican People's Party of Turkey has nominated former head of the Organization of Islamic Cooperation (OIC) Ekmeleddin Ihsanoglu for the presidency.
Turkey held the presidential election on August 10. The election was won by Turkish Prime Minister Recep Tayyip Erdogan who gained 51.8 percent of the vote.
Ekmeleddin Ihsanoglu ranked second with 38.56 percent of votes, while Salahaddin Demirtas with 9.79 percent of votes ranked third.

/Trend/