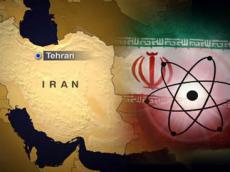 Iranian foreign minister Mohammad Javad Zarif said that the next round of talks with the P5+1 countries on Iran's nuclear case will be held early September.
The next round of talks are scheduled for early September but we have made no decision about the place of talks yet," Zarif said, Iran's ISNA news agency reported on July 23.
He reiterated that disagreements between the two sides are not about enrichment itself but about the level and volume of enrichment, adding that Iran does not want (anything) more than its rights.
Zarif underlined that talking about the number of centrifuges is baseless, while it is not included in the Geneva nuclear deal.
The Geneva deal only emphasizes that Iran's nuclear program should be peaceful, the Iranian top diplomat said, adding that the purpose of Iran's nuclear program is producing fuel for Bushehr nuclear power plant.
It should be noted that supplying the fuel of Iran's only nuclear power plant Bushehr, is guaranteed by Russia for 10 years. Russia delivered 82 tonnes of nuclear fuel in 2008 and 30 more tonnes in May 2011 to Iran. This amount meets the Bushehr NPP's fuel needs for four years.
Iran and the P5+1(five permanent members of the UN Security Council plus Germany) agreed to extend their nuclear negotiations for another four months till November 24 after failing to meet the July 20 deadline to reach a deal on curbing the Iranian nuclear program in exchange for ending sanctions.
The two sides sealed an interim deal in Geneva, on November 23, 2013, for a six-month period. The deal, which took effect on January 20, expired on July 20.
Under the deal, dubbed the Geneva Joint Plan of Action, the six countries undertook to provide Iran with some sanctions relief in exchange for Iran agreeing to limit certain aspects of its nuclear activities.
The U.S. and its Western allies suspect Iran of developing a nuclear weapon - something that Iran denies. The Islamic Republic has on numerous occasions stated that it does not seek to develop nuclear weapons, using nuclear energy for medical research instead.

/Trend/