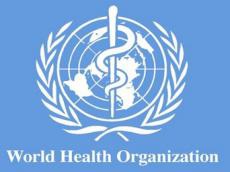 The World Health Organization (WHO) together with the European Respiratory Society (ERS), presented a new framework to eliminate tuberculosis (TB) in countries with low levels of the disease. Today there are 33 countries and territories where there are fewer than 100 TB cases per million population.
The framework outlines an initial "pre-elimination" phase, aiming to have fewer than 10 new TB cases per million people per year by 2035 in these countries. The goal is to then achieve full elimination of TB by 2050, defined as less than 1 case per million people per year.
Although TB is preventable and curable, in these 33 settings 155 000 people still fall ill each year and 10 000 die. Millions are infected and at risk of falling ill.
The proposed framework builds on approaches that are already proving successful. It was developed with experts from low-burden countries and adapted from the new WHO global TB strategy, 2016-35, approved by the World Health Assembly in May 2014. Country representatives gathered to discuss the framework and its implementation at a meeting co-hosted by WHO and the European Respiratory Society (ERS) in Rome in collaboration with the Italian Ministry of Health.
Italy is one of the 21 European countries addressed by the framework. The 33 countries, territories and areas also include seven from the Americas, three from WHO`s Eastern Mediterranean Region, and two from WHO`s Western Pacific Region.
The countries recognize the common need to reenergize the efforts to eliminate TB as a public health problem and prevent its resurgence. As TB rates have fallen in many of these countries, attention to this public health threat has waned and capacity to respond could be weakened.
"Low TB-burden countries already have the means to drive down TB cases dramatically by 2035," says Dr Hiroki Nakatani, WHO Assistant Director-General. "Universal health coverage, which ensures everyone has access to the health services they need without suffering financial hardship as a result, is the bedrock. The key is to target smart TB interventions towards the people who need them most."

/AzerTAc/