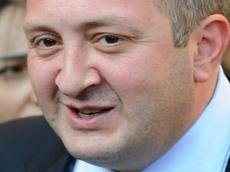 Georgian President Giorgi Margvelashvili thanked the member-states of NATO and the European Union (EU), as well as the international community for the policy of non-recognition of the breakaway regions.
"We welcome the fact that they have repeatedly expressed their position and condemned the so-called parliamentary elections held in the breakaway Tskhinvali region. The citizens deported from the Tskhinvali region have been deprived of their legitimate right to return to the homeland. And the rights of the population that stayed in the region, are violated by the occupation regime every day," the statement by Georgia's Foreign Ministry said.
International observers, including the EU observation mission are not allowed to enter the occupied regions to report about the plight of human rights there, according to the statement.
"We want to re-emphasize that the so-called parliamentary elections held on June 8, 2014 in the occupied Tskhinvali region is a complete disrespect and disregard for the fundamental principles of the international law," the Foreign Ministry's statement said.
Large scale military action was launched between Georgia and Russia in South Ossetia on August 8, 2008.
Later, Russian troops occupied Tskhinvali and expelled the Georgian military.
Russia recognized the independence of South Ossetia and Abkhazia in late August.
In response, Tbilisi ended diplomatic relations with Moscow and has called the two unrecognized republics of Abkhazia and South Ossetia occupied territories.

/Trend/