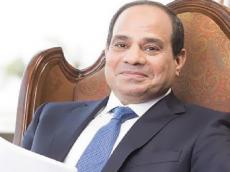 State TV says Egypt's interim prime minister has been asked to form a new Cabinet after the inauguration of President Abdel-Fattah al-Sissi, AP reported.
Ibrahim Mahlab, a former construction magnate, has served in the post for five months.
In a customary step, he submitted his and his government's resignation Monday after the swearing-in of a new president a day earlier, State TV said al-Sissi has asked Mahlab to return and form a new Cabinet.
Mahlab was the second interim prime minister since al-Sissi removed Islamist President Mohammed Morsi, last summer.
In his speech after swearing in, al-Sissi vowed to build a more stable future after three turbulent years, asking Egyptians to work hard so that their rights and freedoms could grow.

/Trend/