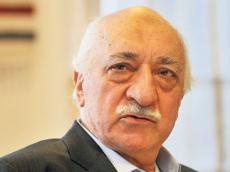 Chief Public Prosecutor's Office in Ankara has launched an investigation on FethullahGulen, U.S.-based Turkish cleric accused of leading an organization that seeks to topple the Turkish government, Anadolu Agency reported.
An official from the prosecutor's office said a process for gathering evidence was under way and it was too early to comment on the investigation.
The office said the files of the investigation were with Public Prosecutor Serdar Coskun from the department of "Crimes against the Constitution."
Gulen's lawyer Adnan Seker met Coskun and Deputy Public Prosecutor Veli Dalgali in Ankara Courthouse on Wednesday.
Seker told journalists in Ankara that he was there to obtain information on investigations and complaints against Gulen, some of which his legal team were not aware of due to technicalities.
The Turkish government accuses Gulen of forming and leading an organization that is nestled within state institutions, particularly in the judiciary and police.

/Trend/