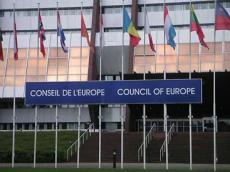 Russia's annexation of Crimea has been deemed illegal in a late-night vote by the Parliamentary Assembly of the Council of Europe, Anadolu Agency reported.
Meeting in Paris on Wednesday, the body passed a resolution saying: "The annexation of Crimea by Russia is totally illegal and is not recognized by the PACE, which is in clear violation of international law, including the United Nations Charter, the OSCE Helsinki Act and the Statute and basic principles of the Council of Europe".
PACE reiterated its commitment to Ukraine's stability, saying that Kiev's interim government should be seen as an opportunity to rebuild democracy in the country.
According to the resolution, the Assembly expressed full support for Ukraine's territorial integrity and its latest constitutional developments.

/Trend/