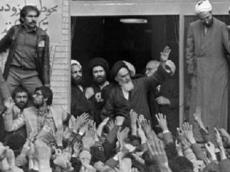 By AzerNews
Iran celebrates its Islamic Republic Day on April 1, commemorating the day the country became a theocratic Islamic Republic state in 1979.
On this day, Iran marks the 35th anniversary of the historic referendum in which the Iranian people voted to the establishment of an Islamic Republic.
Following the triumph of the Islamic Revolution of 1979, led by Ayatollah Khomeini, the country was officially renamed the Islamic Republic of Iran.
In a landmark referendum held on March 30-31, 1979, less than two months after the collapse of the Pahlavi regime, over 98.2 percent of eligible Iranian voters approved the establishment of an Islamic republic in the country.
Since then, the Iranian nation annually celebrates Farvardin 12 in the Iranian calendar year, which falls on April 1 in normal years and March 31 in leap years, as the Islamic Republic Day.
The 1979 Islamic Revolution led to the overthrow of the Pahlavi dynasty, the second and last monarch of which was Mohammad Reza Pahlavi, and put an end to 2,500 years of monarchic rule in Iran.
The Iranian Revolution established a new political system based on Islamic values and democracy.
As an occasion of national significance, the Republic Day of Iran is celebrated with great delight and national pride.
The Republic Day festivities include parades, firework displays, picnics and a whole host of other fun activities enjoyed by every Iranian citizen. This national holiday is also marked by hoisting the National flag along with the recitation of the National Anthem.