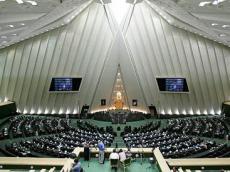 Iran has trained some 150 000 Syrian citizens in Iran, and another 150 000 in Syria itself, Iranian MP Seyyed Mahmoud Nabavian said, Fars news agency reported on Feb. 12.
Nabavian said all of the mentioned Syrian citizens underwent military training, while speaking at the Islamic Association of Independent Students meeting in Iranian eastern city of Mashhad.
Nabavian went on to note that Iran sent some 50 000 Lebanese militants to Syria.
Syria has been gripped by deadly unrest since March 2011, with the UN High Commissioner for Refugees putting the number of Syrian refugees at two million.
The opposing forces in Syria claim that Iranian military forces are fighting against them, while Iran dismisses the claims, saying that Iran only has advisors in Syria, to transfer its military experience to the Syrian army.
Iran is a close ally of the Syrian government and it always shows its support for the regime of Syrian President Bashar al Assad.
Further speaking, Nabavian said that Hezbollah announced it having 80 000 missiles that can be targeted towards Israel.
"Iran's efforts on training Syrian citizens and Hezbollah's readiness to launch missiles at Israel made the U.S. policy in Syria to be unsuccessful," he said.
Iranian officials have previously denied allegations that Hezbollah is a terrorist group.
During his visit to Lebanon in January 2014, Iran's foreign minister Mohammad Javad Zarif put a wreath at the grave of assassinated Hezbollah military commander Imad Mughniyeh.
The United States later condemned the move, as spokeswoman for the White House National Security Council Caitlin Hayden said that Moughniyeh had been responsible for "heinous acts of terrorism that killed hundreds of innocent people, including Americans," according to Reuters.
The condemnation came as the United States works with world powers to ensure Iran abides by an interim deal aimed at containing Iran's nuclear program.
On Jan. 30, Iranian foreign ministry spokeswoman Marzieh Afkham criticized Obama for labeling Lebanon's resistance movement Hezbollah as a terrorist group while the White House has been turning a blind eye to the crimes of foreign-backed Takfiri militants in the region.

/Trend/