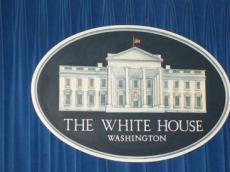 U.S. Vice President Joseph Biden on Tuesday urged Ukrainian President Viktor Yanukovych to take immediate measures to lead his country out of the current crisis, Xinhua reported.
In their latest round of phone conversation, Biden called on the Ukrainian leader to pull back riot police, release detained protesters, and establish accountability for those responsible for beatings and attacks on journalists and protesters, as part of efforts to reduce tensions and build trust with the protesters.
Biden "emphasized that the only viable path to peace and stability in Ukraine is through continued dialogue and genuine compromise to form a new government that can earn the confidence of the Ukrainian people," the White House said in a readout of the talks.
Protests erupted in November after Yanukovych backtracked on a partnership agreement with the European Union, a path toward an eventual membership of the bloc.
Washington and its allies have threatened sanctions against Ukraine. Victoria Nuland, U.S. assistant secretary of state for European and Eurasian affairs, will return to Ukraine on Thursday to seek the formation of a new government and a plan of action that can put the country back on track toward European integration, State Department spokeswoman Jennifer Psaki said.

/Trend/