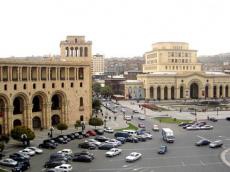 Yerevan's Writers' Union held several meetings on the events in Ukraine. The participants came to the conclusion that a change of government, rather than a revolution is the way out for the country, Term.am.'s website reported today.
Yerevan's writers believe that it is time for a change for Armenia as well. This can be achieved only by changing the government and Prime Minister. They will appeal to President Sargsyan in the near future. They expressed a particular lack of confidence in the Armenian Minister of Energy.
"The Minister of Energy is unaware of these issues and I would not put him in charge of holding talks on the energy sector," chairman of the union said.

/Trend/