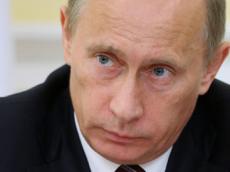 Moscow will not revoke a 15-billion-dollar loan or reduced energy prices for Ukraine if the country's government changes, Russian President Vladimir Putin has said, dpa reported.
"I will tell you straight away, to answer your question whether we will revise this arrangement on the loan and on energy if the opposition comes into power: No, we will not," Putin told journalists in Brussels. "We will abide by our commitments."
Both measures "are based not on our desire to support any particular government in Ukraine, but to support the people of the Ukraine," Putin added. "We want there to be as little burden for the regular citizens as possible."
"What is of principal importance to us ... is that the Ukrainian economy is creditworthy," the Russian president said. "Russia is giving (Ukraine) a loan and we would like to be confident that we will get this money back, this is quite normal."

/Trend/