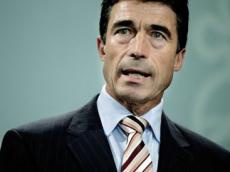 By AzerNews
NATO Secretary General Anders Fogh Rasmussen again urged the Russian government to reverse its decision on recognition of the independence of Abkhazia and South Ossetia, a statement of the Head of the North Atlantic Alliance reads.
"I note with concern the Russian Federation's continued activity in erecting fences and other obstacles along administrative boundary lines within Georgia," Rasmussen said. "This is in contradiction with Russia's international commitments and does not contribute to a peaceful resolution of the conflict. It has a negative impact on the situation on the ground, and it affects the lives of those citizens of Georgia who live on either side of the administrative boundary lines. I call for the removal of these barriers."
According to Rasmussen, NATO's position on this issue is clear: the Alliance "supports territorial integrity and sovereignty of Georgia within its internationally recognized borders."
Earlier, EU High Representative for Foreign Affairs and Security Policy, Vice-President of the European Commission Catherine Ashton expressed serious concern about the continuation and intensification of construction of fences along the administrative dividing line between the territory governed by Georgia's central government and Abkhazia and Tskhinvali regions by Russian security forces and other structures.
As the Georgian Interior Ministry reported earlier, the Russian forces continue the preparatory work for the construction of fences in the Dvani village of the Kareli region.
Georgia and Russia, its giant northern neighbor, have maintained no diplomatic relations since a brief war in 2008. Tbilisi broke off relations with Moscow in August 2008 when Moscow crushed a Georgian assault to reassert control over two rebel regions -- South Ossetia and Abkhazia -- and later recognized the regions. Georgia announced the two unrecognized republics as occupied territories in September 2008.