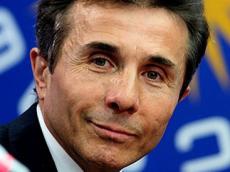 On Friday Georgian Prime Minister Bidzina Ivanishvili made a speech at the conference, organized by the U.S. Embassy in the country. The event was dedicated to strengthening control over the production of military and dual-use items.
During his speech the Prime Minister said that with the support of Western partners, Georgia has drafted a bill, which has already been submitted to the parliament. According to him, with the bill and the creation of the list of dual-use items Georgia will fulfill its obligations under the national plan of NATO for 2013. In addition, Georgia will also perform a UN Security Council resolution from 2004 and the provisions of the United States-Georgia Charter on Strategic Partnership.
"We are realists and we understand that integration into NATO and the European Union is a gradual process. We implement the obligations," the Prime Minister said.
He noted that the new government of Georgia announced the priorities of foreign and domestic policies that aim at integration into European and Euro-Atlantic structures. Accordingly, the reforms are planned in the fields of defense and security of the country.
"Georgia makes significant steps in this direction, and this process is irreversible," Ivanishvili said.
/Trend/