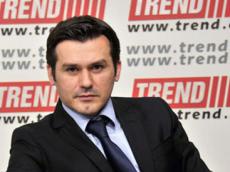 Almost 16 days have passed since the beginning of protests on Taksim Square. The rallies will either abate or break out with renewed vigor during this period.
All political parties opposed to the ruling party, were expected to join the events and create a coalition against the authorities, but this did not happen.
The leader of the Turkish Nationalist Movement Party Devlet Bahceli justified the protesters' cause and urged people not to succumb to provocations.
Of course, the party leader's statement must not be perceived as rapprochement with authorities. In his landmark speech yesterday, Bahceli said that the Turkish youth is able to overthrow Erdogan's power, but they will do this in a democratic way in the elections in 2014.
The events were regarded as a "political stroke" of the ruling party, but it is clear that these events have dealt a serious blow to the Turkish economy, which ranks 16th in the world and the sixth in Europe in terms of economic development.
First of all, the protests, which coincided with the tourist season, dealt a severe blow to the tourism sector. The Turkish Tourism Association announced during the first week of these events that Istanbul hotels emptied by 30 percent. But in his speech yesterday Erdogan said that Istanbul hotels had emptied by 80 percent, which is a real blow to Turkish tourism.
Of course, the impact of the events on the economy is not limited to this. According to the Turkish media, depositors withdrew their money from several banks. Although this information was not officially confirmed and the sum of the withdrawn deposits was not announced, Turkish Deputy Prime Minister Ali Babacan's today's statement testifies to the possible validity of this information.
While appealing to the banks, Babacan urged them not to interfere in the country's events and explained the true situation to investors.
If one takes into account that 2012 saw the most foreign investment in Istanbul, it is not ruled out that the events on Taksim Square mainly impact these investments.
It would be naive to believe that the protests were caused by the razing of Gezi Park and Turkey's continuing Islamization. PKK militants are leaving Turkey, new economic projects are being implemented due to the cease-fire in eastern Anatolia, there are plans to build nuclear power plants in the country, a debt to the International Monetary Fund has been paid off and several large projects are being implemented.
However, one important point that is being forgotten is that the army is still silent. In Turkey's modern history, the army has committed all coups in Turkey. The passivity of the army indicates that there will be no coups in Turkey. The main purpose of the events is to weaken the Turkish economy and to put the country in a state of economic dependence. It is known that an economically dependent country cannot pursue its own independent policy.

/Trend/