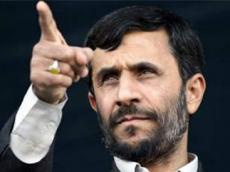 Iranian President Mahmoud Ahmadinejad says the Islamic Republic aims to reach the point where it would no longer need to export its crude oil, IRNA news agency reported.
"We (Iran) plan to get to the point where we would not need to export crude oil anymore. The number of our oil refineries should double in such a case, and it would be of great benefit to our country," Ahmadinejad said on Thursday.
The Iranian president was speaking at the inauguration ceremony of the country's biggest gasoline plant at Shazand Imam Khomeini Refinery in the central Markazi Province. He said the project was proof that Iran has achieved self-sufficiency in oil refinery construction and does not need foreign assistance in this regard.
/Trend/