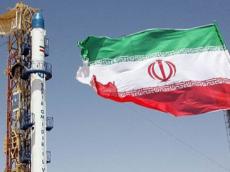 By AzerNews
Iran's Government Spokesman Gholam Hossein Elham played down effectiveness of the US-led western embargos, saying that the country has witnessed economic growth despite sanctions, FNA news agency reported.
"Although sanctions have been imposed on the country's economy, we have faced economic growth over the past years," Elham said, addressing a conference in Tehran on Tuesday.
He said sanctions were placed on Iran to weaken and hinder its economy, but "our economy is growing".
In similar remarks last week, Iranian Vice-President for Science and Technology Nasrin Soltankhah underlined ineffectiveness of the US-led western sanctions against Iran and its scientific progress, and said that the country has turned the West's pressures and embargos into an opportunity.
"Sanctions also provide us with an opportunity to expedite utilizing our capacities," Soltankhah said, addressing the Second International Exhibition of Advanced Technologies in Tehran.
Meantime, she noted that Iranian engineers and experts have developed and acquired high capabilities in both attracting and transferring technologies.
Political observers believe that the West has remained at loggerheads with Iran mainly over the independent and home-grown nature of Tehran's nuclear technology, which gives the Islamic Republic the potential to turn into a world power and a role model for the other third-world countries. Washington has laid much pressure on Iran to make it give up the most sensitive and advanced part of the technology, which is uranium enrichment, a process used for producing nuclear fuel for power plants.
Iran has so far ruled out halting or limiting its nuclear work in exchange for trade and other incentives, saying that renouncing its rights under the NPT would encourage the world powers to put further pressure on the country and would not lead to a change in the West's hardline stance on Tehran.