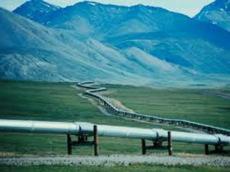 By Azernews
Turkey refuses to construct a gas pipeline to Iraq's Kurdish Autonomous Region without the consent of the Iraqi central government, Aswat al-Iraq news agency quoted Iraqi Oil Minister Abdul Karim al-Luaibi as saying.
According to Luaibi, Ankara formally informed Iraqi authorities of its refusal of the project.
The pipeline was earlier proposed by the government of Iraqi Kurdistan.
Earlier, Energy and Natural Resources Minister of the Kurdistan Autonomous Region of Iraq Ashti Hawrami said that Turkey and the Kurdish region intend to build a pipeline to supply gas from Iraqi Kurdistan to Turkey. Hawrami said that Baghdad's consent is not required for the construction of the pipeline.
Iraqi officials criticized cooperation between the Kurdish Autonomous Region and Turkey in the energy field, calling it "illegal".
According to BP, oil reserves in the Kurdish region of Northern Iraq are estimated at 45 billion barrels.