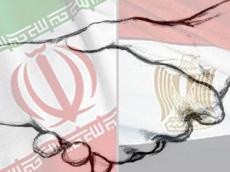 A senior Iranian official says the Islamic Republic and Egypt can help resolve the crisis in Syria through their close cooperation.
Hossein Sheikholeslam, the director general for international affairs at Iran's Majlis, said on Tuesday that Tehran and Cairo were currently working to find a solution to the turmoil in Syria.
Sheikholeslam added that many countries have come to the conclusion that only a political solution can resolve the crisis and that continuing the war and violence in Syria would be detrimental.
The Iranian official said Tehran welcomed Egyptian President Mohamed Morsi's plan for Syria since the proposal was against war and in favor of political solution.
Morsi put forward the initiative of forming a contact group on Syria, comprising Iran, Egypt, Turkey and Saudi Arabia, during a meeting of the Organization of Islamic Cooperation (OIC) held in August 2012.
Syria has been experiencing unrest for nearly two years. Many people, including large numbers of security personnel, have been killed in the turmoil. The Syrian government says the chaos is being orchestrated from outside the country.
"Today, many Western countries want to be involved in Syria's issue. However, Iran, Turkey and Egypt have benevolently taken steps to resolve the problem of this country," Sheikholeslam added.
On February 7, Iran's President Mahmoud Ahmadinejad held a meeting with his Egyptian and Turkish counterparts Mohamed Morsi and Abdullah Gul to discuss the ongoing crisis in Syria and the solutions to end the unrest in the Arab country.
During the trilateral meeting in Cairo, which was held on the sidelines of the 12th OIC summit, the trio called for an immediate settlement of the crisis and an end to the bloodshed in Syria.


/PressTV/