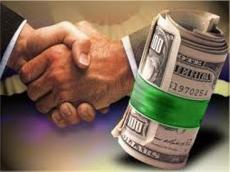 A new report on Iditord.am, a website designed to monitor electoral processes in Armenia, says voters in Yerevan's administrative district Ajapnyak are offered bribes by members of the ruling party.
The report posted on the website on Monday says representatives of the Republican Party of Armenia ask voters in the district to provide their passport data in return for 20,000 Armenian Drams ($50).
Armenia's General Prosecutor's Office has sent the report to the Special Investigative Service for a further probe.
/groong.usc.edu/