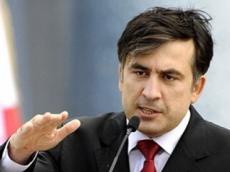 Despite the fact that a provocation is planned, Georgian President Mikheil Saakashvili is not going to postpone his speech at the National Library, the President's press speaker Manana Manjgaladze said on Friday.
She said representatives of the diplomatic corps, media and parliamentary minority are invited to the National Library. They will be able to ask the president questions.
"Upon the Prime Minister's instruction the Parliament went beyond constitutional provisions and prevented the president from attending the meeting," Manjgaladze said.
A rally of former political prisoners is being held in front of National Library.
/Trend/