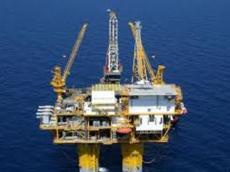 Iran has plans to increase output by up to 30,000 barrels per day (bpd) at the Hengam oilfield shared with Oman by the end of the current Iranian calendar year which ends on March 20, the Shana News Agency quoted National Iranian Offshore Oilfields Company official Mohammad-Baqer Soleimani as saying.
The field is estimated to hold 700 million barrels of crude oil and 2 trillion cubic feet of natural gas.
Some $450 million has been invested in the first phase of development.
Previously, the company's managing director Mahmoud Zirakchianzadeh told the Mehr news agency that "at present, Iran extracts some 22,000 barrels of oil per day from the field."
In April 2012, Zirakchianzadeh said that Iran has launched projects to develop four oilfields located in the Persian Gulf and raised its total output by 100,000 bpd this calendar year.
"Some $9 billion worth of contracts were signed last year to develop Salman, Lavan and Forouz B fields," Zirakchianzadeh told the Mehr news agency.
This year, we plan to boost outputs at Reshadat, Forouzan, Hengam and Hendijan fields by 100,000 bpd.
Iran announced that it will implement 11 plans by the Iranian calendar month of Mordad 1392 (July 22-August 22, 2013) aimed at boosting oil production by 175,000 barrels per day (bpd).
The plans are related to the first phase of development of the Yadavaran, Sarvestan, Saadatabad, Hengam, Forouzan, Reshadat, Aban and Paydar oilfields, according to a report published by the National Iranian Oil Company on August 25.
Once all the phases of the development plans are implemented, output will be increased by 500,000 bpd.
Oil Minister Rostam Qasemi has said that the country's oil output is projected to increase by 1.5 million bpd by 2016.


/Trend/