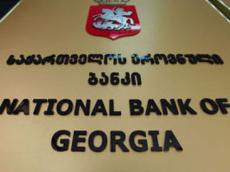 The National Bank of Georgia in cooperation with the OGResearch consulting company is working on the improvement of macroeconomic forecasting and modeling.
The project is supported by the International Monetary Fund and the European Bank for Reconstruction and Development.
One of the main components of the project is improvement of communication of monetary policy with the market. To this end, the inflation review format will be changed, since the main goal of the monetary policy is provision of price stability. Review of the renewed inflation will be ready in February and will focus on future projections and analysis, the National Bank told Trend.
The company OGResearch representatives, including the former Governor of the Central Bank of the Czech Republic, present director of KPMG, Zdenek Tuma and other leading international experts are currently on a visit to the country.Georgia's National Bank plans system improvement.




/Trend/