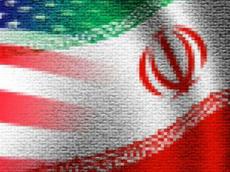 Iran has imported some 109 million dollars worth of goods from the United States in the first nine months of current Iranian calendar year, which began March 20, 2012.
The figure shows 37.8 percent increase compared to the same period previous year.
The United Arab Emirates, China, Turkey, South Korea, and Switzerland were the main exporters of goods to Iran in the mentioned period, accounting for 60 per cent of total imports, the ISNA News Agency reported.
Meanwhile, Iran's imports from Panama increased by 3,000 per cent, while imports from Sweden faced 76.5 percent decrease.
Iran's imports from Switzerland, USA, England, Netherlands, Turkey, Russia, India, Cyprus, Argentina, Thailand, Kazakhstan, Australia, Sri Lanka, Syria, and Panama were on the rise in the mentioned period.
On the other hand the United Arab Emirates, Japan, Sweden, Romania, Belgium, Saudi Arabia, and Philippines decreased their exports to Iran.
/Trend/