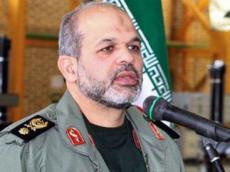 Iran will unveil a comprehensive space observatory named "Imam Sadiq" during the "Fajr Decade", country's Defense Minister Ahmad Vahidi said, Fars reported.
February 1 to 11, is celebrated every year in Iran as the "Decade of Fajr".
Vahidi noted that the newly opened space center will be engaged in observing the outer space.
In Feb. 2012, Vahidi has said that Iran plans to establish a test area for space engines. The area is to be constructed by country's scientists, and is planned to be put into operation next year.
Speaking elsewhere, Vahidi noted that Iran will also showcase its new, domestically manufactured jet fighter, which is different from the previous fighter aircraft models.
Iran is one of the 24 founding members of the United Nations' Committee on the Peaceful Uses of Outer Space, which was set up in 1959.
/Trend/