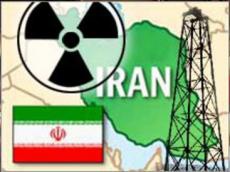 Iranian President Mahmoud Ahmadinejad, speaking at the open session of Parliament today, outlined the problems that Iran encountered regarding the imposed sanctions, IRIB reported.
"To discourage the enemy, we need a structural change, and use our national capacities," the president said.
Ahmadinejad noted that although sanctions have created problems for the country, but approaches should be adopted to deal with the problems.
"The sanctions naturally caused some problems for the country, slowing down its growth," he said, adding that the sanctions have also affected the population of Iran.
The president noted, that foreign trade has also been affected because of the imposed restrictions.
"This is one of the main objectives of the enemies," he said.
"Sanctions which have been imposed on the Central Bank and oil sales have created some problems. They aim to put pressure on the government and the people and cripple the trend of progress in the country," he said.
Ahmadinejad outlined several conclusions towards the sanctions, noting that Iran should continue doing what it has been doing.
On October 23, 2012, MPs decided to summon Mahmoud Ahmadinejad to parliament to answer a number of questions regarding Iran's economy.
Turbulence in the foreign exchange market, problems gripping the industrial sector, and mismanagement in the mining sector, were among the major reasons behind the impeachment moves.
/Trend/