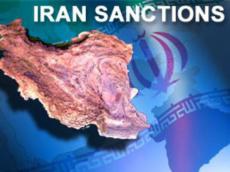 Iran's Minister of Industry, Mine and Trade Mehdi Ghazanfari said that the reason behind the imposition of sanctions on Iran is not the country's nuclear energy program or the human rights issue but Iran's refusal to obey orders of enemies, Press TV reported.
"The aim of sanctions is to paralyze our economy and to put people under pressure and in distress," Ghazanfari said.
The ultimate target of these sanctions is the entire economy, he stressed, adding that enemies of the Islamic Republic seek to damage Iran's economy as well as the country's economic growth.
Ghazanfari said that Iran has been hit by sanctions under false pretexts adding, Iran has repeatedly presented documents rejecting the claims but the enemies maintain their policies because the Islamic Republic opposes their domination in the world.
Iran has been put under various sanctions, mostly imposed by the United States, since the victory of the Islamic Revolution three decades ago.
Part of the economic sanctions imposed on the Islamic Republic is under the suspicion that Iran is pursuing non-civilian objectives in its nuclear energy program.
Tehran refutes the allegations and argues that as a signatory to the Non-Proliferation Treaty and a member of the International Atomic Energy Agency, it is entitled to develop and acquire nuclear technology for peaceful purposes.
/Trend/