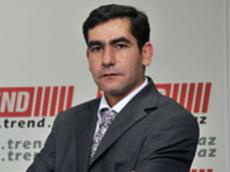 ranian media outlets say citing some Iranian exports and officials' statements that the sulphur content in Iran-made gasoline is averaging from 180 to 1000 parts per million (ppm), while the quality of diesel offered at gas stations is even much worse than the gasoline, with its sulphur level from 7000 to 8000 ppm.
The Iranian Oil Ministry had promised to improve the fuel quality to the Euro IV standard. Euro IV fuel standards permit 50 ppm of sulphur in gasoline and diesel.
Iran's Mehr News Agency reported on Jan.9 that based on energy exports and a member of Tehran's Sharif University of Technology faculty staff that "the sulphur content of Iranian made gasoline and diesel is respectively 180 and 8000 ppm".
On the other hand news website, Alef - linked to member of ParliamentAhmad Tavakoli reported based on some exports and oil officials who preferred to talk anonymously, the offered gasoline and diesel in Iran contain 1000 ppm and 7000 ppm sulphur respectively. This means the sulphur content of Iranian gasoline and is ten times more than Euro IV standard.
After the U.S. banned foreign companies from supplying gasoline to Iran in 2010, Iran which had relied on 40 per cent of its 64 million litre daily gasoline consumption on imports, was faced with a challenge and started producing gasoline in some petrochemical plants.
According to OPEC's annual statistics, Iran's refinery capacity in 2011 was 1.770 mbpd which indicates only a 1.5 per cent growth compared to 2010.
catalyst problem
Alef reported that importing some catalysts needed for producing gasoline were halted in 2010 because of sanctions, now Iranian refineries are using harmful and dangerous materials in producing the product. For instance Iran uses lead in gasoline or adds Methyl Tertiary-Butyl Ether (MTBE) to improve the octane level. Both these materials have a cancer threat and make air pollution, a fact that these kinds of fuels have been banded in the EU, U.S. and most countries.
On the other hand the aromatic hydrocarbons content of gasoline are very high making the materials very dangerous for health. For instance, according to a Mehr report, benzene content in Iran-made gasoline is five times more than the normal level.
Some Iranian officials warned last year that cities air pollution levels had reached an alert-level point.
Hassan Aghajani deputy health minister announced in December that air pollution in Tehran caused the deaths of 4460 people during last solar year which ended on 2012 March 19. He said that each year government looses about $8 billion due to air pollution.
According to the IRNA report, Mohammad Hadi Heidarzadeh, a Tehran municipal official said in the summer that about 45, 000 Tehran residents have died because of air pollution in the country. He said about 1.650 million ton of various air emissions enter Tehran air per year.
According to experts and unnamed officials' statements published in an Alef report, 70 per cent of Tehran's air pollution has been caused by non-standard fuels.
Just several hours after publishing the Alef and Mehr report, the National Iranian Oil Products Distribution Company (NIOPDC) released a short, two-paragraph announcement saying Iranian gasoline is made based on standards without giving further details about the contents of domestic gasoline and diesel.
Dalga Khatinoglu /Trend/