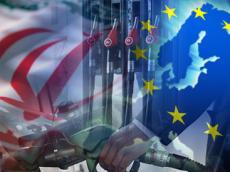 Oil Ministry Spokesman Alireza Nikzad said that Iran is currently implementing a wise policy in the oil market, Mehr news agency reported.
He added, that Iran would not sell oil to European countries and the priority was set for countries that helped Iran in the sanctions.
Nikzad said that some European countries are willing to buy Iranian oil after oil sanctions on Iran went ineffective.
The spokesman provided comments on the state of the extension of oil contracts with different countries such as Turkey and Japan.
"Currently, sales, production, and export of Iranian oil is in good condition," he noted.
Nikzad emphasized the point that the energy international ground has been changing atmosphere gradually and said that in the current situations a large part of the world's hydrocarbon reservoir lies in the Middle East and especially in the Persian Gulf.
He also added that this energy zone would gradually move to the countries bordering the Caspian Sea.
Indicating that Iran is placed geographically on the axis of this energy zone from Persian Gulf to the Caspian Sea, he said that despite all Western efforts Iran had done well in managing the oil market.
Nikzad provided updates on the extension of oil sales contracts with some Turkish and Japanese refineries, "currently, the economic growth rate for the EU countries is zero, but 7 to 10 for east and south-eastern Asian countries."
/
Trend
/