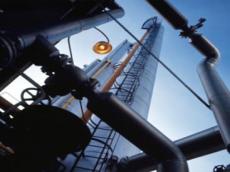 Investments in oil refineries in Turkey will be stimulated, the Sabah newspaper quotes Turkish Economy Minister Zafer Caglayan as saying on Monday.
Thus, within the project on investment stimulation, which started in April 2012, investments in oil refineries in Turkey will not be subject to VAT.
The project on stimulation of Turkish economic development, proposed in early April by Turkish Prime Minister Recep Tayyip Erdogan envisages involvement of both local and foreign investors, Adviser to Turkish Economy Minister, Alparslan Uymaz told Trend earlier.
He said that this project aims at development of the underdeveloped regions of Turkey.
According to the project, Turkey is divided into six regions, depending on the degree of development. Investors, who will invest money in the underdeveloped regions of Turkey, will be given additional benefits, Uymaz said.
He stressed preferences on taxation among the main benefits.
"This project will give a start to the development of some sectors in Turkey, which had not been sufficiently developed. Under the new project, sectors of production and investment that will enjoy advantages and benefits have been identified. These areas include transport, manufacturing and food spheres," Uymaz said.
/
Trend
/