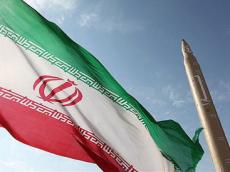 The slamic Republic is ready to proceed with negotiations with the five permanent members of the UN Security Council plus Germany (P5+1) if its nuclear rights are asserted, a senior advisor to Leader of the Islamic Revolution Ayatollah Seyyed Ali Khamenei, Ali Akbar Velayati said, IRNA reported.
"Tehran is ready for any negotiations if the other sides in the P5+1 group accepts the Islamic Republic of Iran's rights in accordance with international treaties," Velayati said.
He added that the latest round of talks between Iran and the P5+1 in Moscow showed that Tehran is still defending its principled rights strongly while it is ready to hold negotiations.
Advisor expressed hope that the continuation of expert level talks between Iran and the six major world powers in the future will produce positive results.
At the end of two days of talks between Iran and the P5+1 - China, Russia, Britain, France, the US and Germany - on June 19, the sides agreed to hold a follow-on technical level meeting in the Turkish city of Istanbul on July 3.
The Iranian negotiating delegation in the Moscow talks was led by Secretary of the Supreme National Security Council (SNSC) Saeed Jalili, and the P5+1 group of countries was headed by Catherine Ashton.
The Moscow meeting came after the sides had held another two days of negotiations in the Iraqi capital, Baghdad, in May.
Tehran and the P5+1 had as well held three rounds of talks earlier; one in Geneva in December 2010 and two in Istanbul in January 2011 and in April 2012.
/
Trend
/