Day.Az interview with senior consultant at Ukraine's National Institute of International Security Problems Elena Kotelyanets.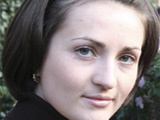 In your opinion, how will the Azerbaijan-Ukraine ties develop further under the new President Viktor Yanukovych?
Azerbaijan is a key post-Soviet country the relations with which are especially important for Ukraine. Possible diversification of energy supply to our country depends on proper model of this relationship. Maintaining friendly and mutually beneficial Ukrainian-Azerbaijani relations meets national interest of both countries.
Worthy of note is that the Ukrainian-Azerbaijani relations were established in mid-1990s and have not been corrected since then. In our opinion, their current model is a chronic and unbalanced because of the lack of comprehensive analysis and feasibility study into foreign policy strategy.
Given Yanukovych's campaign rhetoric that deepening cooperation between the CIS countries is  priority, one should expect pragmatism in relations between Ukraine and Azerbaijan: transition from declarative mood and emotion to economic feasibility and mutual benefit.
And how do you see the future of GUAM? Will the new Ukrainian President change country's foreing policy towards this organization?
Lack of last year's summit of the GUAM member states, which failed to compensate for the meeting of the Parliamentary Assembly and activities at the Foreign Ministry level, confirmed limited resource base of the organization and low interest in its further development both by the participants themselves and external donors. We can assume that without reforms, GUAM's official status will continue to decline and as a result the regional organization for economy and security may turn into only a political and consultative forum for participating countries.
It is likely that under a new president, Ukraine (together with Georgia) will cease to be a locomotive for the development of the organization and main initiator of reforms. Because Yanukovych is more interested in regional initiatives aimed at development of free economic zones, rather than deeper cooperation within such organizations as GUAM. The Ukrainian side is likely to agree with the new informal status of the organization as a kind of platform for discussion and consultation.
What are Ukraine's chances for further integration with the European Union and NATO?
Key task of national foreign policy is to preserve Ukraine's non-aligned status. This is the main thesis of Viktor Yanukovych's election campaign which he will realize as a president of the country. Nevertheless, under the new leadership Ukraine's will not radically refect to integrate with the NATO because the current Ukrainian legislation regulates the Ukraine's integration with Euro-Atlantic structures.
Any change in country's foreign policy requires corrections to the national security strategy which the current leadership can not afford due to absence of parliamentary majority. However, Ukraine may review its Euro-Atlantic policy gradually. Thus, it is possible that we abandon the rhetoric of integration with NATO and informally replace it with close cooperation with the Euro-Atlantic structures under the Individual Partnership Plan.
Under new political situation inside the country, Ukraine will unlikely give up Euro-Atlantic aspirations and will continue to cooperate with the EU in the region through "Eastern Partnership" policy and "Black Sea Synergy" which, in turn, will bring us closer to obtaining associate membership.
What, in your opinion, we should expect from the Nagorno-Karabakh negotiations for next few months?
Recently intensified Nagorno-Karabakh negotiations may be indicative of a certain progress in finding solutions to the conflict as well as preparation of a framework agreement on the matter. A new declaration like the Mein Dorf Declaration may be adopted as well. As a key mediator in settlement of the Karabakh conflict, Russia is trying to revive this agreement and give it a new meaning. This scheme, which failed in late 2008, may become realistic under new conditions after the U.S. stimulates the process of normalizing Turkish-Armenian relations.
However, whatever outcome of subsequent meetings between the presidents of the conflicting parties is, it is necessary to understand that warming Russian-Turkish, Armenian-Turkish and Russian-Azerbaijani relations will impact the Nagorno Karabakh conflict settlement. The result will also depend on political will and the level of compromise of the conflicting parties, as well as consensus among the major global players on the various components of the settlement of the Karabakh conflict.
T. Teymur