The Turkish parliament will not approve the Ankara-Yerevan protocol, Turkish MP said.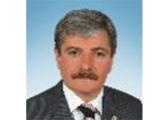 The Turkish parliament will not approve the Ankara-Yerevan protocol signed with the mediation of Switzerland," former Turkish state minister, MP from the Nationalist Movement Party (MHP), Rashad Dogru said.
The protocol's final version will be signed by foreign ministers of Armenia and Turkey, Ahmet Davudoglu and Edward Nalbandian on Oct.10 or Oct.11, Turkish Prime Minister Recep Tayyip Erdogan told Trend News in an exclusive interview.
On Aug. 31, Turkey and Armenia in the talks mediated by Switzerland reached an agreement to launch "internal political consultations" to sign the Protocol on Establishment of Diplomatic Relations and Protocol on Development of Bilateral Relations, the Turkish Foreign Ministry said.
"Political consultations will be completed within six weeks, and following that two protocols will be signed and submitted to the two countries' parliaments for approval," the ministry said.
"Both protocols create a base for normalizing bilateral relations," the Turkish Foreign Ministry stressed.
The Armenian-Turkish ties have been severed since 1993.
"I believe Erdogan will remain true to Azerbaijan and not take action contrary to the Azerbaijani interests. Armenian withdrawal from the occupied territories until Oct.11 is highly questionable," Dogru said.
During his visit to Azerbaijan, along with Turkish Foreign Minister Ahmet Davudoglu, Erdogan told the Azerbaijani government that until the resolution of the Nagorno-Karabakh, the Armenia-Turkey border will not be opened.
Dogru said signing protocol is contrary to the interests of Azerbaijan and Turkey.
"If the ruling AKP would take this step, it will give a report to the Turkish people for this great political mistake," Dogru said.
/
Trend News
/