There were no falsifications and grave violations during Kyrgyz presidential elections on July 23.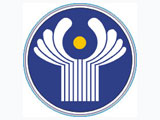 But there were shortcomings in organizing and conducting elections, member of CIS observers' mission for Kyrgyz elections Rauf Hasanov said.
"There were cases when several observers representing different political forces, spoke about many violations. But these violations were of individual character. Violations were not serious. So, I can tell that experts participating in elections described it as democratic," Hasanov said.
Director of Azerbaijani branch of the Development Fund of Eurasian Research Institute said that CIS observers' group thoroughly followed process of preparation for elections and voting.
"We exchanged opinions concerning elections and asked questions. There were no blames," Hasanov said.
Observers' group of the Development Fund of Eurasian Research Institute arrived in Bishkek several days before elections.
Elections were held quietly. So, observers consider them successful, observer said.
But there were shortages during elections as well.
"There were some violations. But they are not grave. Violations did not affect elections and will of Kyrgyz people," Hasanov said.
He said that voters have been educated to a sufficient level.
He cited size of ballot-boxes as example. They were small. So, voters must have folded it four times. The ballot boxes were full. This factor hampered continuation of voting, Hasanov said. Observer said it caused voters' reprimands.
Observers also stress cases when voters could not find their names in lists due to registration or activity of registration desks.
"I also noticed that employees of law enforcement agencies attended voting halls, repeatedly, three or four times. We met with chairmen of election districts and called on employees of law enforcement agencies leave voting halls, Hasanov said.
Election commissions were not prepared properly, Hasanov said. He said that most of them were not familiarized with election code and other legislative acts.
"But Kyrgyz society made its choice. Elections were success. Certainly, cases I mentioned did not affect election process," the observer said.
/Trend News/