The Muasir Musavat party is working at holding a protest in the Azerbaijani capital, said party chairman and presidential candidate Hafiz Hajiyev.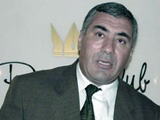 He said the date of the action will be specified next week.
"We have already defined the main priorities of our action. The party plans to hold its meeting in one of the two places, allocated by the mayor's office. In particular, the action can be held in the Khatai district or in Narimanov district near Ulduz underground station. These areas are most suitable for actions", said he.
During the action, the participants will chant: "Down with corruptionists!" "Punish officials, who do not adhere to state policy", "Officials who provide financial support to radical opposition, must be punished!" and so on.
"Today, radical parties plan to hold an action in the center of the capital city. If they hold this action, our party will also hold an action on the same day and on the same place. We will not allow the meeting of pseudo-opposition", concluded he.
/Day.Az/