Azerbaijan Court of Grave Crimes today continued the trial of the gang led by Haji Mammadov, former high-ranking official of the Interior Ministry Crime Investigation Department.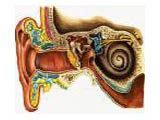 26 members of the gang stand trial presided by Judge Ali Seyfaliyev.

Ismayil Kazimov, the father of kidnapped Murad Kazimov answered the questions of Adil Ismayilov, the lawyer for Zakir Nesirov.
He informed the court about his acquaintance with Rena Nesibove, the gang member, APA reports.
"I needed a translator when I hosted guests from Germany. I knew Rena as a translator. She worked in KNAUF Company. Our relations got closer and she told me than a Chechen wants to marry her. Rena said that they plan the wedding party after kidnapping Yalikhan Iluyev, the director of Leather Factory. She told me that she informed General Prosecutor's Office and National Security Ministry about the plan. I also was interested in the problem and informed General Prosecutor's Office about it. They said they are aware of the plan and take measures," Kazimov said. He also mentioned that he gave US $950 000 to release his son.

Then Siyezen resident Eldar Muradov gave testimony. The lawyer Novruz Aliyev asked the court to investigate his testimony, because there were some controversial positions.
Defendant Ilham Gedimzadeh, who was kidnapped, gave testimony.
"I appealed to criminalist Rovshan Aliyev. He said that he would found those who kidnapped me soon. On the same day I heard he was murdered," he said. Genizadeh also said that Aslan Chentamirov severed his ear.
The trail will continue in the second half of the day.