Ombudswoman Elmira Suleymanova has me with experts of the Commission against Racism and Intolerance of the Council of Europe (ECIR) Clause Stoltenberg, Claude Lamm and Christian Achlund.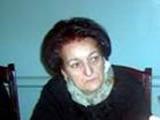 In meeting, also discussed were issues of maintenance of religious tolerance and freedom of faith in Azerbaijan, the questions concerning activity of the Ombudsman in this sphere.
Mr. Suleymanova informed on activity of the Azerbaijan Ombudsman, noting that a number of measures have been undertaken to maintain freedom of religion, established direct links with the international net "Religion for Children" to instill the children and youth religious tolerance.
The Council of Europe experts marked successful implementation of the obligations the country took as full member of CoE and active participation of Ombudsman in this process.
/AzerTAg/